Art - learn the right techniques on canvas or paper
When you study art at Vrå Folk High School, we work with many different disciplines, all of which have one thing in common: they are two-dimensional. We have two basic disciplines: drawing and painting.
When drawing you will learn:
Sketching

Contour-drawing

Croquis-drawing 

Classical-drawing

Perspective-drawing

 
The course will challenge and develop you personally:
You will produce heaps of drawings on different materials
You will try lots of different exercises and have room for experimentation during class.
Your view of the world will be sharpened
You will see the world differently
Until now you may only have looked at the world, after studying art you will SEE the world.
When painting we will work with the possibilities of all the materials that give off a permanent
colour, it can be:
Chalk
Crayon
Watercolors
Pen
Acrylic Colors
Oil Colors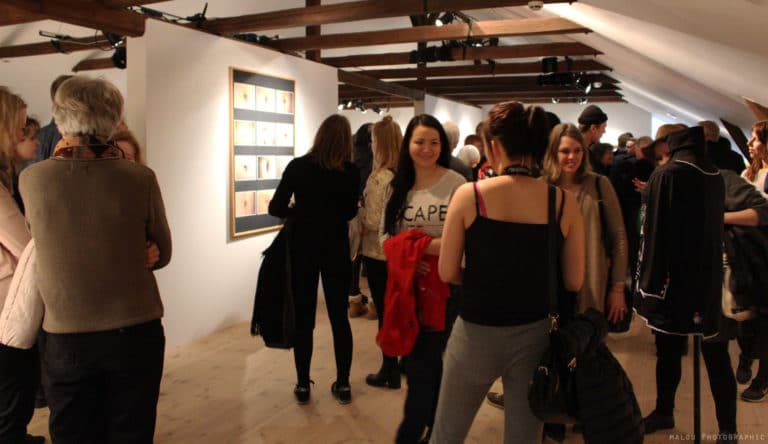 Art Theory
We will have theory classes, where we will work on understanding art. What lies hidden in those artforms that you perhaps cannot see anything of value in, or at first glance dislike.
During class, we will go through lots of pictures, lots of artworks, not only yours and your fellow students, but also other artists works.
You will get to know many different -isms in order to learn the ability to see and understand the difference between e.g. impressionistic art and expressionistic art.
Art History
We will dive deep into the world of art history and get to know some of that world's excellence. We will see others' artworks live, when we take the schools bus and visit nearby art exhibitions. During these classes, we will have presentations of artists that you yourself choose.
We will have visits from guest teachers during the semester, and we will visit local working artists as well.
In the classroom, you will be assigned your own worktable, where you can keep your works, and you will have your own locker where you can keep your personal materials. All students will get a key to the workshop, so you can work and create outside of class hours.
About you:
You want to draw and paint
You are interested in art and the world around you
You want to get personal feedback and guidance
You don't need to be an artist before you come to Vrå, classes are open to everyone at all levels.
We also have a class called Image Workshop, that you might be interested in .
You can more or less fill you schedule with only art classes.
High school teacher with big H! Grundtvig hung on the wall in Ole's childhood room, and he has worked and lived with the free schools for most of his life.
Ole is educated from the Free School of Education in Ollerup, has been employed at Ubberup High School, Højskolen Strand, Vestbirk Efterskole, J.C Campbelle Folkschool and Højskolen Diget, before joining Vrå Folk High School in 2010.
He teaches art and has previously taught in design theory. Ole is an accomplished pianist, chorister and an aesthetic handyman. He is the owner of a bed and breakfast in Skagen.
Share this page on social media: