Be ready for your higher education
Clarification and education
Through the former EU project, "Folk High School as a Shortcut", Vrå Folk High School has developed special skills to help:
Young people who have not found an internship or apprenticeship
Young people are not getting started with school
Young people who are at risk of dropping out of school
In addition to the regular folk high school education, we offer mentoring, support hours and homework assistance. We also like to work closely with student-counselors.
You have the opportunity to learn general school subjects such as  Mathematics at Vrå Folk High School, and you can also train your danish skills in Danish as a second language
Mentoring at Vrå Folk High School
To UU and counselors
The mentor program at the school is handled by trained mentors. The student may be assigned a mentor during their stay.
On average, the mentor uses approx. 5 – 7 hours a week with the student. This may be through conversations, help with structuring everyday life, homework help, personal coaching and similar.
Every day the student will have contact with their dormitory teachers (the students live in 6 dormitories. Each dormitory is assigned two teachers responsible for helping the dormitory work), a mentor (who pays attention to the student's present state of mind and involvement in everyday life and in lessons), a teacher (who is in daily contact with the student in their chosen subject) and a watch teacher (who attends to students outside of school hours and on weekends). A pedagogical meeting is held once a week, so that all those who need information about a specific student are updated.
To students
You have the opportunity to get assigned a mentor during your stay at the school if we have an agreement regarding it. A mentor can help you with things that you need support with outside of school hours. It can be to help you structure your everyday or have conversations with you if you need it.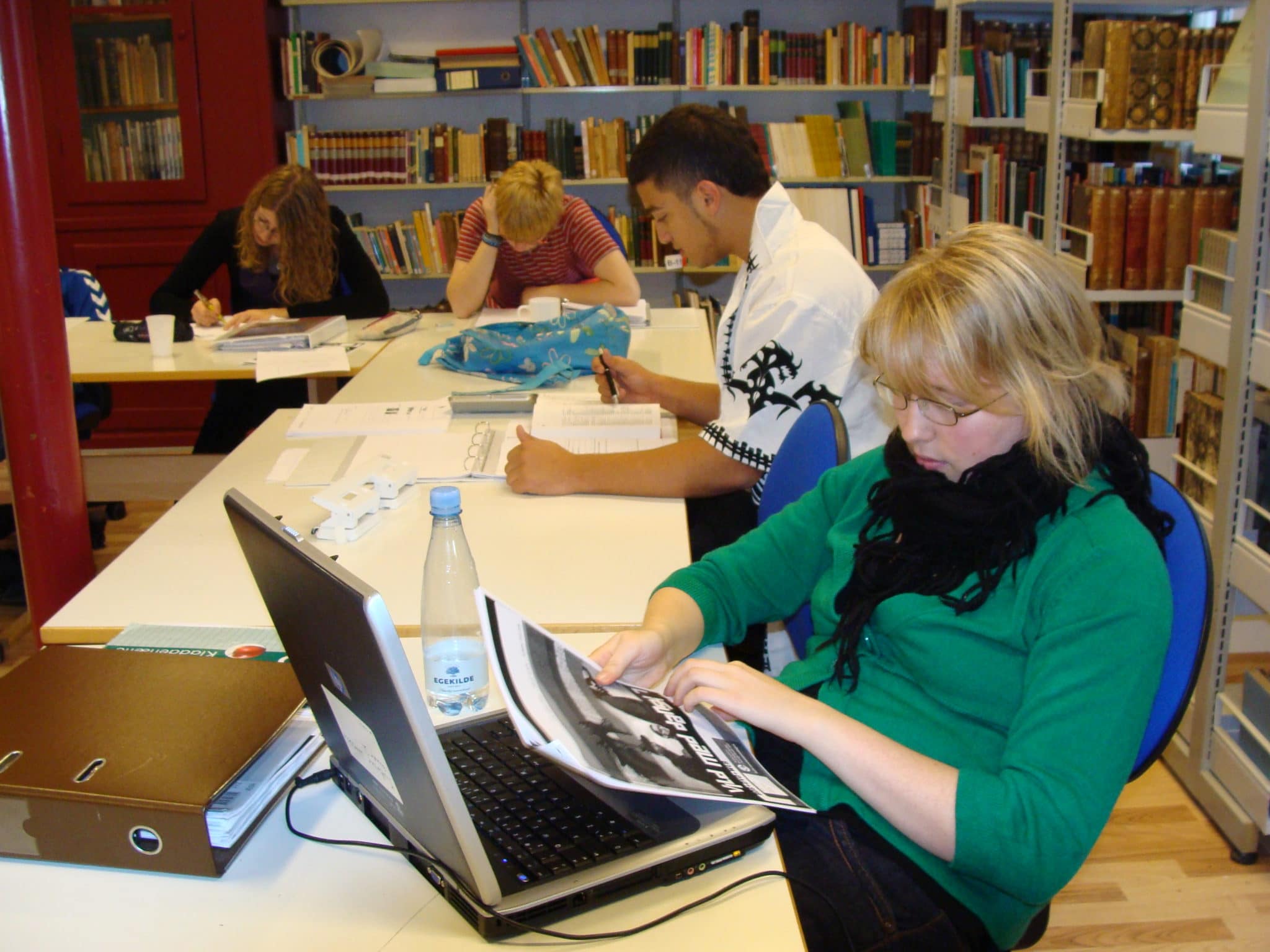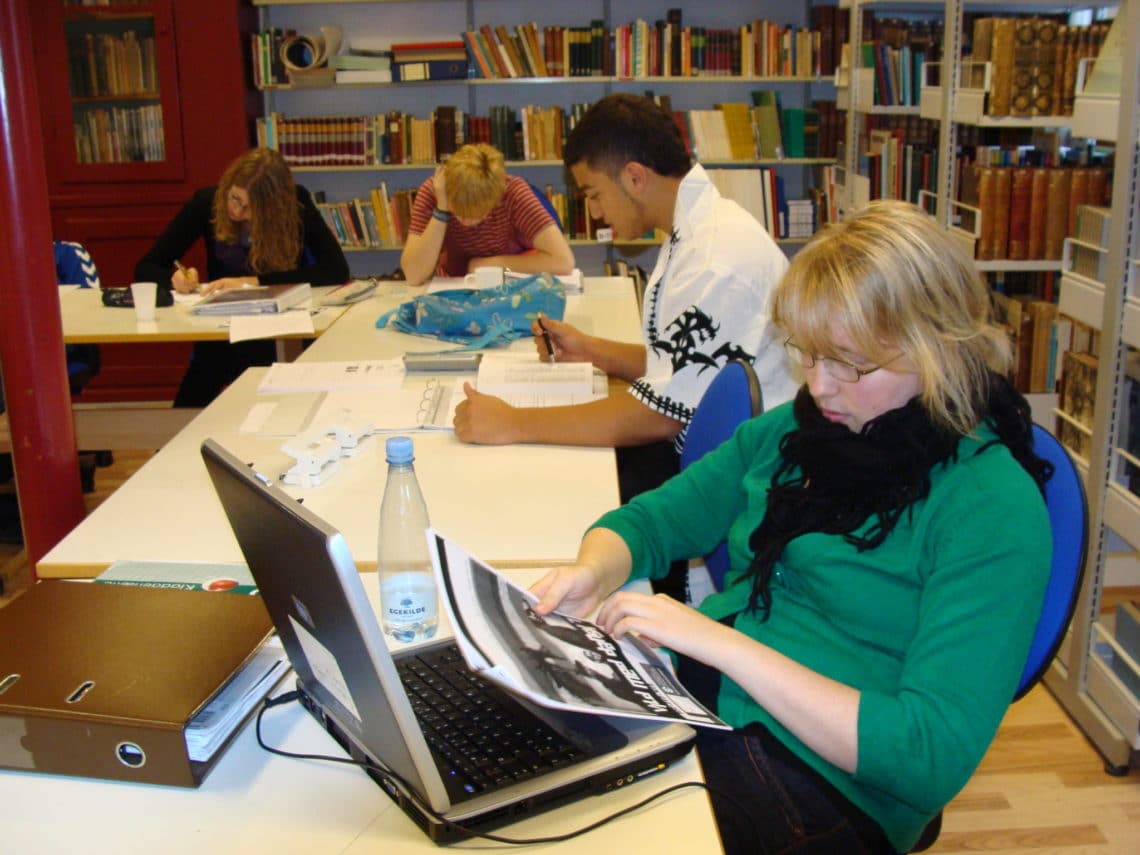 Counseling at Vrå Folk High School
Vrå Folk High School works with holistic guidance services – where we supplement the general guidance and counseling with personal guidance – where your well-being, your opportunities, your wishes and your development are at the forefront. Study- and vocational guidance is an agreement according to the individual student. We help you to remember application deadlines and get the right applications sent on time.
In connection with the coordinated enrollment in March we will help you with your application. We work closely with counselors in VUC and vocational schools in relation to the guidance about HF and training.
We work closely with the UU and use the education plans developed as the basis for the counseling. When this is needed, the UU is involved in the counseling sessions and meetings at the school.
Counseling is an integral part of everyday life. There is always room and space for a conversation about you and your well-being, your hopes and possibilities, your problems and your needs for any support of various kinds.
All school teachers included in the counseling and are all trained counselors with different approaches to this.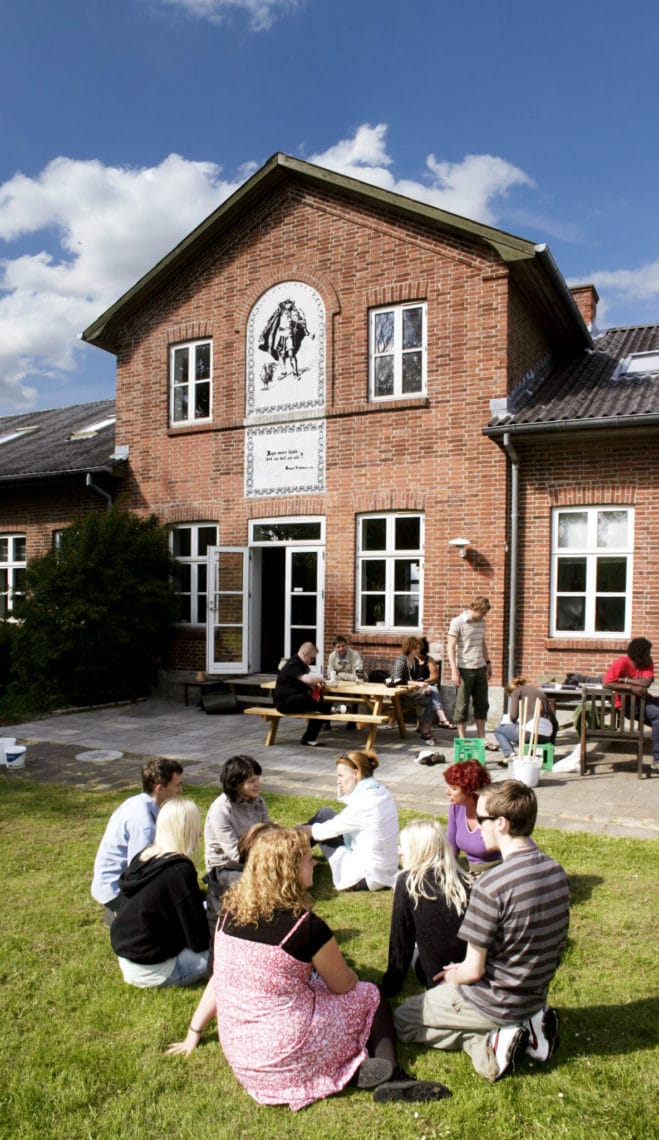 EGU at Vrå Folk High School
Youths under 30 years old that cannot get into an education can use the school as a part of EGU.
The Folk High School's role
A stay at the folk high school can be included as a part of an EGU course. During their stay, the pupils will follow the folk high school's lessons. We have the opportunity to offer a stay at affiliated vocational schools for clarification. Students receive a certificate of completion that describes the objectives and content of school stay.
Funding of the EGU
During the folk high school stay, the student receives school benefits. Municipalities also have the opportunity to cover the costs of the student's payment.
Expenses in connection with board and lodging are paid from the start by the student.
Call 98981010 for more information and concrete calculations.
STU at Vrå Folk High School
Young people who are undergoing a Specially Adapted Education or are in the middle of one can complete parts of their STU at Vrå Folk High School.
The youths are part of the school's lessons and everyday together with the school's other students.
Starting a STU is done in collaboration with an UU counselor. Call 98981010 for more information.